Regular price
Sale price
89,00€
Unit price
per
Sale
Sold out
Chestnut wood is light in color, with very distinct old gold growth rings and rich tan-brown flamed patterns.
Share
View full details
Description
Handcrafted wooden piece. Limited production.
The wood is nourished with natural oils and waxes.
Wooden side buttons, soft and precise touch.
Protection of the front screen.
Protection of the rear cameras and lenses.
Compatible with Apple Pay.
Compatible with wireless charging chargers.
Compatible with original Apple charger.
Inner friction system.
Compatible with back touch.
Customizable case and packaging.
Wood from FSC certified forests.
Eco-friendly case.
Lightweight case with a weight ranging from 35 to 42 grams.
Care
The wood needs care, hands and more hands sanding, polishing, moisturizing and giving it a touch of nutrition with natural oils and waxes. This process has been done with great care and detail so that all our cases are properly protected and ready for daily use.
Our covers are made exclusively of wood, a natural material, and therefore you should avoid overexposure to extreme weather conditions.
If you are not going to use the case, it is advisable to leave it protected inside the protective wooden case and in a place protected from direct light.
The use of non-original chargers may not be compatible with the current charger hole pattern. Forced insertion of the plug may result in possible breakage.
Before using the case you must make sure that the iPhone is correctly positioned, to do this follow the indications in the video.
Placement
Putting your new wooden case on your iPhone is easy.
Follow the directions in this video and start flowing with your case.
Ver vídeo
Improve your health and well-being
Did you know that touching certain materials can improve our health and well-being?
Wood is one of them.
Currently, our environment is highly urbanized and full of objects produced by artificial materials that generate our body to live in a state of stress.
On the other hand, when we are exposed to stimuli derived from nature, we enter a relaxed state that brings us closer to our original and natural state. We adapt better in natural environments and through contact with materials that come from nature.
Wood products fulfill that innate desire we have to replicate nature because they generate a feeling of comfort, warmth, relaxation and, in short, naturalness.
Thus, wood has benefits that go beyond its aesthetic and structural properties, as it also has a positive impact on people's emotional states, and therefore has the potential to improve your health and psychological well-being.
It urges us to return to the beginning, to the natural, to what really comforts us, calms us, soothes us, relaxes us, gives us inner peace, in short, connects us with nature and returns us to our purest origin.
Say no to plastics
At TAULÓ, all the materials we use to create our pieces are natural and recycled materials, sustainably produced and locally sourced.
In addition, all our woods are sustainably sourced and have FSC Certification, which guarantees that the wood comes from responsibly managed forests that provide environmental, social and economic benefits.
In this way, buying sustainable wood also helps prevent unsustainable illegal logging, which damages forests and accelerates climate change.
Our philosophy of life and work is to help our planet and care for our earth, so we are 100% committed to reducing our energy and waste footprint.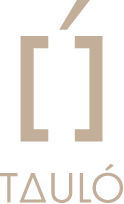 Protection and warranty
If you choose this case, rest assured that your iPhone will be well protected.
When designing this new model of case we have prioritized the protection of your rear cameras, front screen and the overall structure of the mobile. Your rear cameras will be well protected thanks to the thickness of the wood and will never rub the surface.
In reference to the screen of your iPhone, it is protected by a perimeter bezel that, like the rear camera, protects your screen so that it never rubs against the surface.
As for the safety of your phone and in reference to falls, we have conducted numerous tests and tests of the cases. In each and every one of these tests the phone has not experienced any damage, breakage or scratches. In many cases, during these drops, the case has not suffered any damage either.
The warranty of the case is for life. More information here.